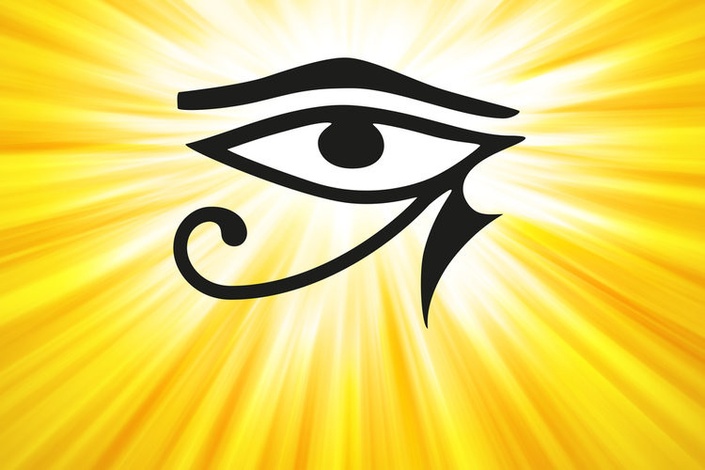 Psychic Protection Course: Protection at Work and at Home
Advanced Magickal Empowerments to Deflect Hostile Energies
Are you feeling drained of energy or under attack? Are you currently in or have had unhealthy relationships – personal or professional? Are you a healer or working magically and feel the need for extra protection? Are you wanting to connect to higher powers on your spiritual journey? If you answered yes to any or all of the above, this course is for you.


Overview
Both on the spiritual journey, and sometimes just in life, we encounter hostile energies that can disturb our peace of mind, health, our material security, and sometimes our very lives. Problems can come from negative entities, and from hostile rivals in the work environment, sometimes from practicing black magicians, and often those in power and authority can have a similar effect on us just from the sheer weight of their negativity backed up by a position of power.
Because of the level of negativity becoming common in the world today, this Psychic Protection Course is going to give some very advanced magickal empowerments usually reserved for high adepts and professional occultists of the Javanese magickal arts. These methods have been tried and tested against the darkest sorcery from India, Arabia, Africa and China.
The course will include empowerments of Tenaga Dalam, the gaining of angelic helpers (khodams), and development of the kundalini. Some powerful protective rituals will be taught, which are simple to follow, and exercises for locating and identifying psychic attacks, and reversing them back upon the sender.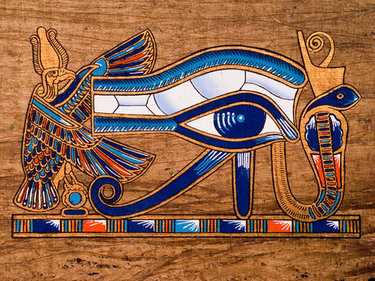 Who is this course for?
Anyone who is feeling drained by relationships past or present
Those feeling attacked in their personal of professional life
Those suspecting they are the victim of Black Magick
Anyone who is feeling drained of energy and doesn't know why
Anyone working magickally who needs to protect against malevolent energies
Healers who feel they are picking up clients' negative energies
Those wanting to strengthen their connection to the Divine
Those new to shamanism and those with experience
If you have taken the course as a live workshop or as a home-study course direct from my azizshamanism.com website, you can purchase this upgraded online version at a significant discount by emailing me at [email protected] Please mention the date and location of the live workshop or send the PayPal receipt for the purchase of the home-study version.
Benefits of following this course
Banish negative energies from your environment
Create a protected safe space for yourself and loved ones
Build your personal protection against psychic attack
Clear your field from doubt, self-hate and shame
Improve your ability to manifest
Examine yourself psychically any time to remove energetic problems
Carry a charged Sekhmet talisman with you for protection
Ability to send psychic attack back to where it came from
Connect to the divine source of power & stop feeling drained
Ability to call on Egyptian deities for their protection and power
Build up your lifeforce energy so you become invulnerable to attack
Protect yourself from Black Magick
Connect to and be guided by your Guardian Angel
Learn how to discreate whatever you don't want in your life
Receive additional empowerments to amplify your protection


How to use this course
This online course was created from a recording of a recent live weekend workshop. It consists mainly of audio files with additional explanatory text and supporting pdf files.
The audio files include various meditations and also empowerments which you receive by listening to the audio. Occasionally (where indicated in the text) empowerments are given via an orb which is sent out to you with the course. It is stored in an energy ball which will activate when you do the meditation. At the appropriate places in the course, you can stop and meditate and call in the empowerment, just by making an affirmation that you are doing so. Then just sit and meditate as the empowerment works on you. Some of the empowerments have mantras or prayers to recite, which can be done after the meditation.
It is important to go through the course in the order given as some of the earlier empowerments are pre-requisites of empowerments later in the course.


A closer look at some of the elements of the course
Protection and Cleansing Rituals, Meditations & Mantras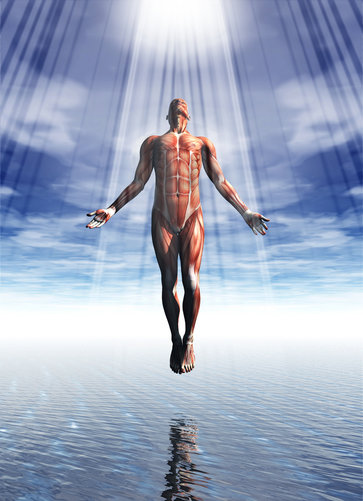 We start with a powerful banishing ritual to create a safe space, protected from all negative intrusions including entities, curses and psychic attacks. Next is a meditation using divine names from Hebrew to establish the Tree of Life in your aura. This cleanses all chakras and cleanses you of any bad vibrations, as well as builds up your personal protection. An alternative is the use of a Sanskrit mantra which also removes bad luck. It clears away all doubt, self-hate and shame and any other negativity you may be holding, allowing you to manifest your desires.
The Mirrored Room Meditation is used to examine yourself psychically any time, in order to remove energetic problems, such as aka cords, psychic parasites, curses and negative thought forms. Aka cords arise from current and previous interactions/relationships and may be draining you.
Working with Egyptian Deities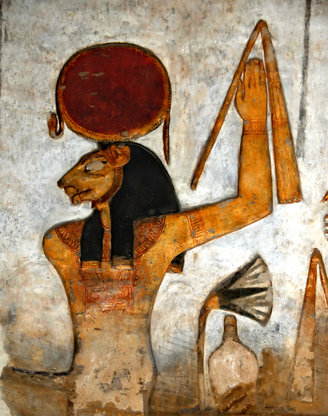 We start with Sekhmet, the lion goddess, personification of power and destroyer of evil. You can download a protective talisman to carry with you which we charge with Sekhmet's power.
The Eye of Horus activation in the third eye enables you to send the attack back to the attacker using the power of the mind. It opens up a power vortex that constantly feeds us from Source. This connection to divine energy is an enabler for many other empowerments.
Attunements to the various deities enables us to call on them at will. Maat, the goddess of Rightness/Justice helps us keep the balance and keeps harmony in the universe. Thoth, the god of Magick and speech is the interpreter to the Gods. He balances karma in his scales and ensures your message is heard. Ra, the sun god, brings the light to dispel darkness, clearing the clouds of illusion so we can see. Anubis, the underworld god, deals with the dead and can help remove ghosts.
Indonesian Safety Science
The Tenaga Dalam empowerment build up your lifeforce and bestows the power of invulnerability. This power adapts to whatever you need including protection from Black Magick, confidence tricksters and false friends.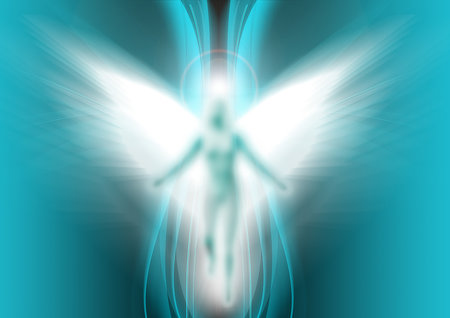 The Asmak Khodam (Guardian Angel) empowerment strengthens your personal connection to God through your Higher Self. It guides you via intuition and dreams, helps to bring you higher powers and can be called to watch over you.
Your Instructor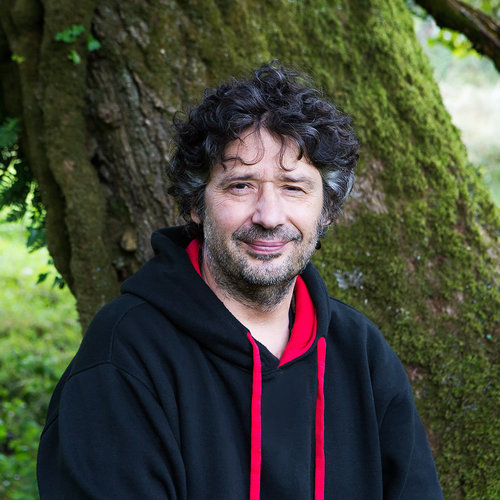 I am Peter Aziz, a healer, magician, and hereditary shaman. I have spent my whole life training in shamanism, healing, yoga, magick, and metaphysics, and learning from the faery kingdom.
I have dedicated myself to bringing the ancient wisdom to the public, to help all spiritual seekers to further themselves, and to healing the impossible. I run workshops on healing, magick and shamanism, where I initiate my students into these powerful traditions.
In my healing practice, I combine many of these techniques, specializing in the most difficult cases that have not been able to find relief anywhere else.
My mission is to make the greatest magickal secrets from all over the World available to all seekers, and to expand the possibilities of what can be healed. The shamanic traditions which I draw from include Kahuna, Pueblo Indian, Vedic, Dragon & Faery Magick, Vodou, Javanese, Atlantean, Egyptian Magick and more.

Read full bio
Frequently Asked Questions
When does the course start and finish?
The course starts now and never ends! It is a completely self-paced online course - you decide when you start and when you finish.
How long do I have access to the course?
How does lifetime access sound? After enrolling, you have unlimited access to this course for as long as you like - across any and all devices you own.
Do I need to have any previous experience with shamanism to use this course?
This course is suitable for those new to shamanism as well as those with experience.
What if I have questions about the course content?
You can post comments and queries in the relevant modules and I will answer them. If you have a private question, you can use the Contact Form and I will reply to your email address.
What if I have previously taken the Psychic Protection course in a different format?
If you have taken the course as a live workshop or as a home-study course direct from my azizshamanism.com website, you can purchase this upgraded online version at a significant discount by emailing me at
[email protected]
Please mention the date and location of the live workshop or send the PayPal receipt for the purchase of the home-study version.
Course Reviews
"One day I was talking to Peter about the problems people experience in organisations. Then the idea was born for Peter to make the Psychic Protection course. Of course, you can use it for personal situations too. It's a good thing to protect yourself against negative energy, this course helps you with this. For example, against energy vampires, people with personality disorder, psychopaths.
"It is really a great help to make yourself stronger, protect yourself energetically. It is necessary if you want to stay in your own energy, and don't let other people take your power and energy. You simply do the mantras, guided meditations or banishing rituals. You will see: IT WORKS!!" (Gerry Ubels)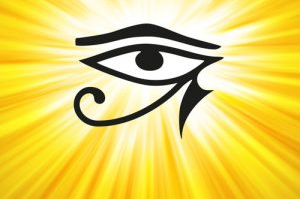 Enroll now to protect yourself and your loved ones from psychic attack. Empower yourself to live and carry out your work without hinderance from negative energies.


IMPORTANT! Please check the box on the Checkout page as shown below so that you receive notification of any Q&A calls or other live webinars or updates to your course: