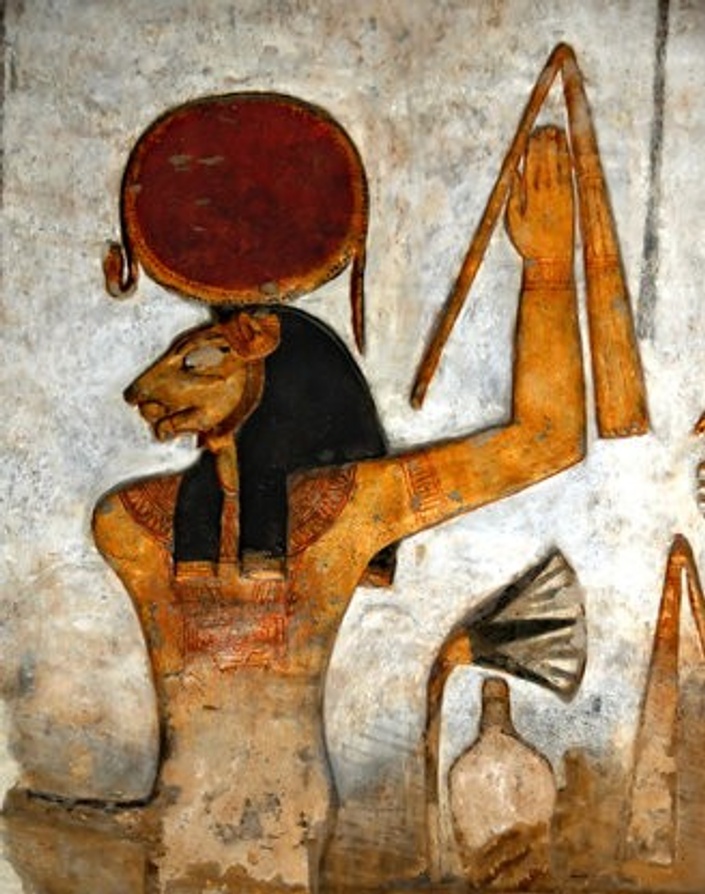 Psychic Self Defence Course
Protection, banishing and cleansing rituals
Course Overview
This course in psychic self defence is designed to clear away any form of negative energy. This can include psychic phenomena such as curses, demons or entities, and hauntings, but also any form of bad luck.
The course includes banishing rituals, talismans, guided meditations, and mantras. A sound file of a guided meditation comes with the course.
Is this course right for you?
Do you feel like your energy is being drained and you're constantly tired?
Are you feeling disabling fear or anxiety?
Do you feel like you've been cursed or are always having bad luck?
Do you have bad dreams or nightmares where you're being attacked?
Do you feel stuck or blocked in your personal or spiritual development?
Are you doubting yourself or thinking you might be going mad?
Do you find yourself needing to face hostile situations – perhaps in your relationship, at work or as an activist?
If you have a Yes to any of the above, you may be experiencing psychic attack and would greatly benefit from knowing how to protect yourself.
What is Psychic Attack?
Psychic attack might occur in the dream state or the waking state. They are generally mental intrusions coming from entities or specific people who wish to enter your psyche and cause you harm or extract information. Fear is a common response if you think you are under psychic attack, and fear is exactly the environment in which these negative energies thrive.
How does Psychic Self Defence Work?
One of the first things to do is to clear negative energy out of your living space. You can do this using a banishing ritual – this course has two rituals, one Cabalistic and the other which I channelled from the Goddess. You choose which you are most drawn to.
If you feel you are under heavy psychic attack, charging and using a talisman may be what's required. This course includes a talisman and charging instructions for the Egyptian goddess Sekhmet.
Meditations and mantras to bring in love and light also clear away negative energies. This course includes an audio meditation to meet and be cleansed by your Guardian Angel.
Another area to look at is ancestral spirits which may be hanging around you unable to move on. Their spirits remain Earthbound, and they attach to their descendants as they have the same genetic makeup. As you carry the karma of your ancestry in your genes, these lost souls keep their problems alive through you. Since your ancestry is a part of you, they need healing. As they are healed and move on, you are free of the karmic patterns you have been carrying for them. They are cause for many of the annoying problems of your life, and even affect your physical health. The final part of this course is a ritual to release and heal ancestral spirits.
Your Instructor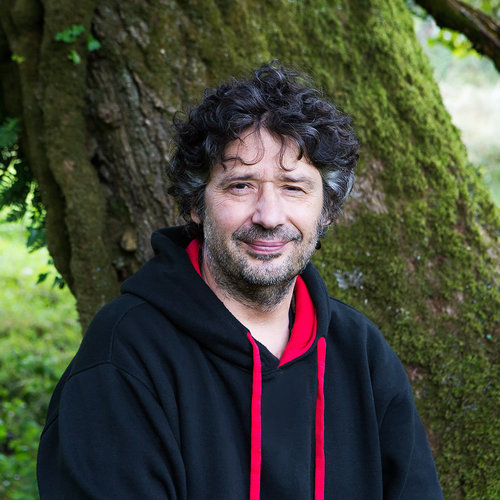 I am Peter Aziz, a healer, magician, and hereditary shaman. I have spent my whole life training in shamanism, healing, yoga, magick, and metaphysics, and learning from the faery kingdom.
I have dedicated myself to bringing the ancient wisdom to the public, to help all spiritual seekers to further themselves, and to healing the impossible. I run workshops on healing, magick and shamanism, where I initiate my students into these powerful traditions.
In my healing practice, I combine many of these techniques, specializing in the most difficult cases that have not been able to find relief anywhere else.
My mission is to make the greatest magickal secrets from all over the World available to all seekers, and to expand the possibilities of what can be healed. The shamanic traditions which I draw from include Kahuna, Pueblo Indian, Vedic, Dragon & Faery Magick, Vodou, Javanese, Atlantean, Egyptian Magick and more.

Read full bio
Frequently Asked Questions
When does the course start and finish?
The course starts now and never ends! It is a completely self-paced online course - you decide when you start and when you finish.
How long do I have access to the course?
How does lifetime access sound? After enrolling, you have unlimited access to this course for as long as you like - across any and all devices you own.
Do I need to have any previous experience with shamanism to use this course?
This course is suitable for those new to shamanism as well as those with experience.
Enroll now and discover new levels of confidence, energy and enthusiasm knowing that you can protect yourself from psychic attack.