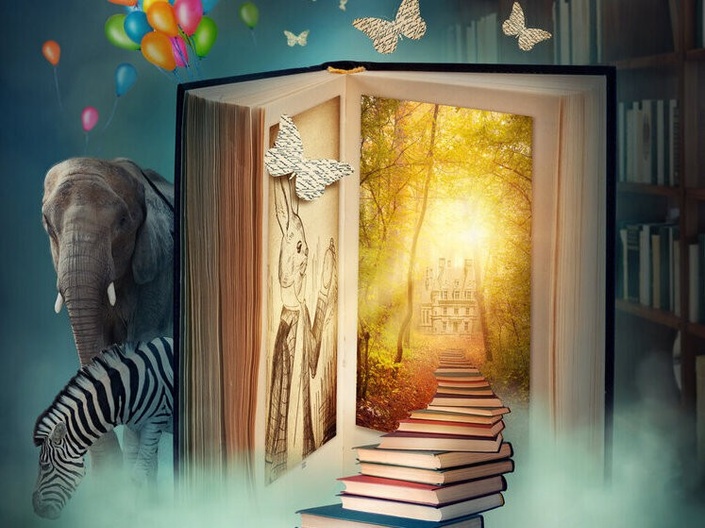 Magickal Membership Workshops
Monthly live online workshops in practical magick
I'm introducing my new Magickal Membership to create a community of students who can continuously learn and evolve in your magickal practice and self-healing. The core content is a series of monthly online workshops which will cover a variety of topics and include empowerments and an opportunity for questions and answers as well as hot seat coaching.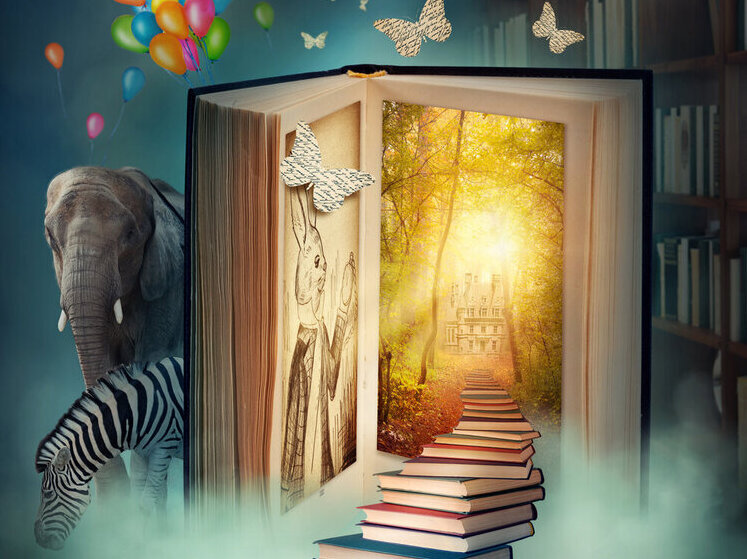 Who is this membership suitable for?
Anyone with limited time who wants rapid change in their life
Anyone wanting to laser focus and go deeper into specific topics
Anyone attracted to the topics being offered
Those with any level of experience with magick or shamanism - from no experience to adept.
Upcoming Workshops
N.B. If you are already a Magickal Memberships member, go here to enrol in the upcoming workshop course and register in advance for the live Zoom call. Details will be available a few days before the live call. Put the call dates on your calendar.
Dealing with Fear - Saturday, 2 July 2pm UK time to 4pm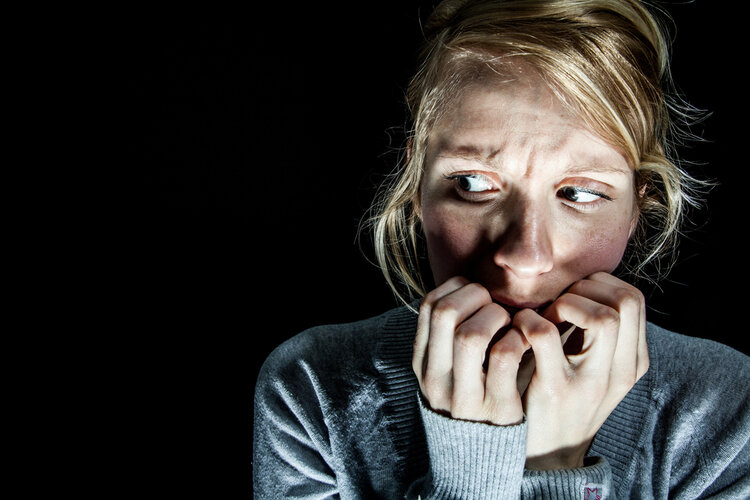 There are many kinds of fear, and psychology doesn't deal with them adequately as it misses the metaphysical aspects. In this workshop we will look at fear from a magickal perspective, which requires understanding one's relationship to the future. There will be a powerful healing transmission to restore your sense of authority with your future, plus guidance to put you back in a position of mastery. We also look at the relationship of fear with love.
You can also purchase this workshop here as a one -off for a short period at the higher price of $55 (compared to the member price of $35pm).



Dark Psionics: Fighting back - Saturday, 6 August 11.30am to 1.30pm UK time
A number of people have asked me to teach the darker side of psionics, for fighting corruption and destroying abusers. In this workshop, I will give some aggressive talismans that I don't advertise, and teach you how to analyse enemies' shields and destroy them.
Possession: Prevention and cure - Saturday, 3 September 11.30am to 1.30pm UK time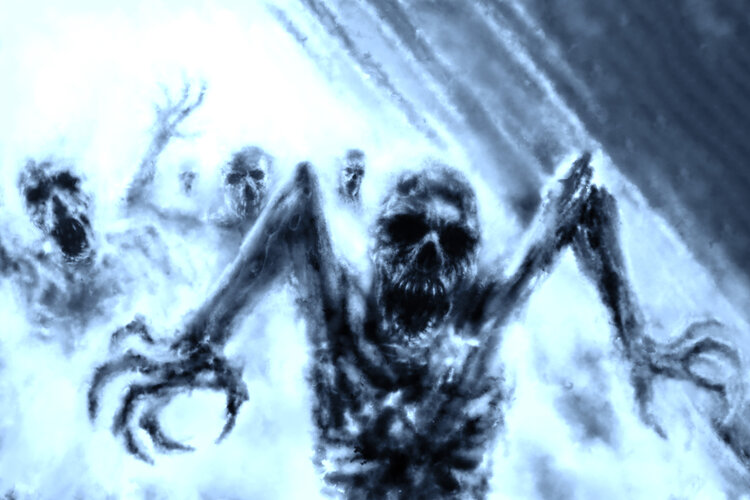 This is another popular request. I will be teaching methods for exorcising negative entities, as well as setting up protection against further invasions, including how to keep sealed against them when drinking alcohol. Negative entities can block a person's healing and even stop them from coming for healing. I will teach you how to neutralise the entity from a distance so it doesn't stop the client from getting to you. It includes a special talisman.
Creating Runic Spells - Saturday, 1 October 1.30pm to 3.30pm UK time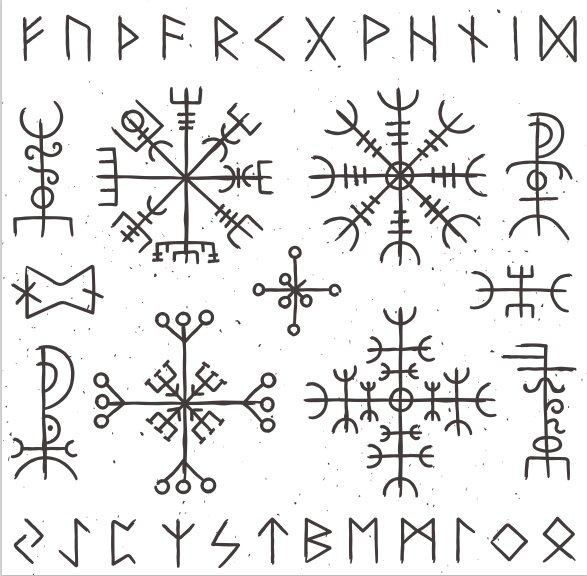 Following the success of the Rune healing workshop, I will expand into using Runes for magickal purposes, such as drawing in money, luck, love, banishing troublesome people and protection. During the hotseats, I will be guiding some of you to change your life in wonderful ways.
Additional suggestions for future workshops:
Making magickal potions
Tree magick
Magick for parents - protecting, healing and guiding your children
What else would you like?


Benefits of Membership
Live in-depth mentoring on crucial and inspiring topics
Opportunities for asking questions before, during and after the workshops
Opportunities for individual coaching during the workshops
Membership of our private MeWe community where you can share your experiences, ask questions and receive support from myself and community members
Access to workshop handouts
Opportunity to influence the topic and content of future workshops
Option to purchase previous membership exclusive workshops at a discounted rate
Access to high level teachings at a low monthly cost


Workshop Times and Subscription
Workshops will be held on the first Saturday of the month at 11.30am UK time and will run approximately 2 hours.
Every 3 months, the workshop will start at 2 or 3pm UTC (UK time) rather than 11.30am which will enable students in the US and Canada to participate live.
We are offering a special introductory price of US$35pm for workshop pioneers with the price likely to increase after the first few months. Pioneers will have their subscription price fixed at US$35pm.
If you would like to experience a workshop before joining my Magickal Membership, the next workshop 'The Higher Self: Building Your Relationship' will be available for separate purchase - for $55. You can purchase it here.
Previous Workshops

Magickal Membership members can purchase the recordings of previous workshops held prior to their joining the membership for the discounted price of $27.
Finding Your Soul Purpose - Saturday, 6 November, 2021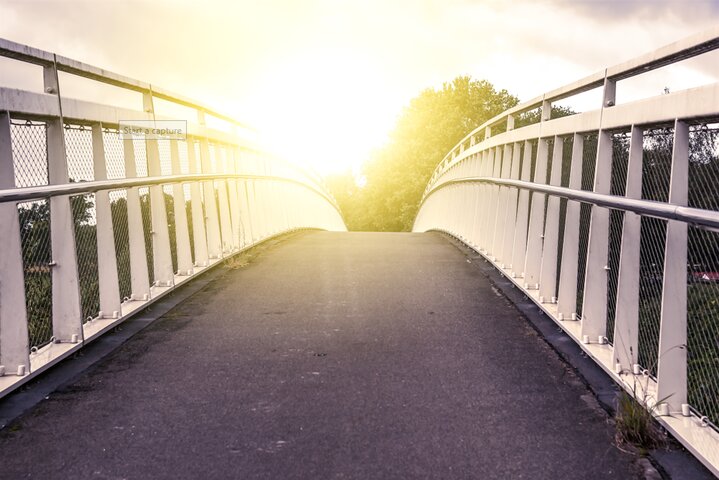 Finding purpose in life is a major drive. Without it one can feel lost, lack motivation, feel one is wasting life, and fall into apathy.
In this workshop I will be guiding you through a process for discovering your soul purpose, which involves understanding seven key elements, two of which are common to everyone, and five individual keys that are to do with your potential, emotional challenges and life lessons. Once these are understood, you find your purpose for being here and your life will take on a new enthusiasm, depth and focus. Following your true purpose also ensures that your life becomes successful, as everything fits into place.
There will be an attunement to help awaken your sense of purpose, and opportunity for hotseat guidance, to ensure you succeed in your process of discovery.
By the end of the workshop, you will have experienced transformation, released negative programming about purpose, and will have a new clarity.
Student Feedback for 'Finding Your Soul Purpose'
"It was incredible, and thank you for giving me a hot seat. It all makes sense now - and I can understand why I'm not doing what's needed - taking the rest of the day to integrate it all, and looking forward to watching the replay, as I'm sure I'll learn even more." Katie, 52
"I learnt so much from attending Peter's 'Finding Your Soul Purpose' workshop. I got to be coached on the call, as I booked a hot seat in advance. The meditation that Peter took us through was incredibly helpful. However the hot seat coaching was the best part as I got a deeper understanding of my talents and gifts, plus I got insights into how to use a Rune that Peter recommend I use and how to use my gifts in a practical way. The very next morning I put my knew knowledge into use. I highly recommend these workshops." Gayatri Robertson
The Inner Child and the Magickal Child - Saturday, 4 December, 2021 11.30am UK to 1.30pm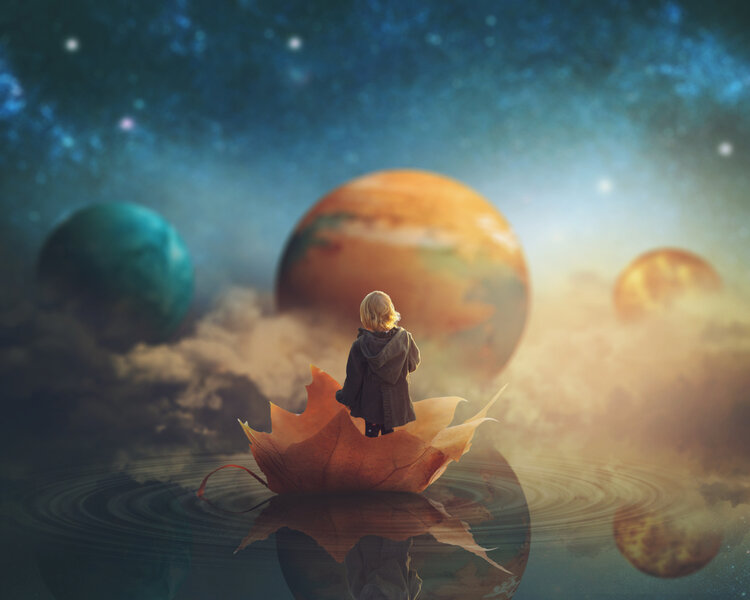 We all have an inner child, and depending on whether it is adaptive or free, it can be a problem or a boon. The magickal child taps into the innocent part of us before all the conditioning and limitations set in - before life becomes too real and too serious. It's where we learn to play with creation with no restrictions. We're unable to create our reality when we make things too real. Seriousness is the glue that holds the illusion together.
The child in us often holds many of our problems - when it is adaptive and wounded, it holds the victim and martyr patterns which stop us from being free to create our dreams. In this workshop, we start with an exercise to heal the inner child, which restores our freedom, imagination and ability to dream. We can then awaken the Magickal child, which can make our dreams come true. It is a very high energy, which lifts us beyond the illusion to play with creation. From this position of magick, we see everything as simply our creation - nothing too serious, nothing too real. There will be an attunement and meditation to awaken this special magick, which can make our lives miraculous.


Magickally Healing Trauma - Saturday, 8 January 2022 2pm UK to 4pm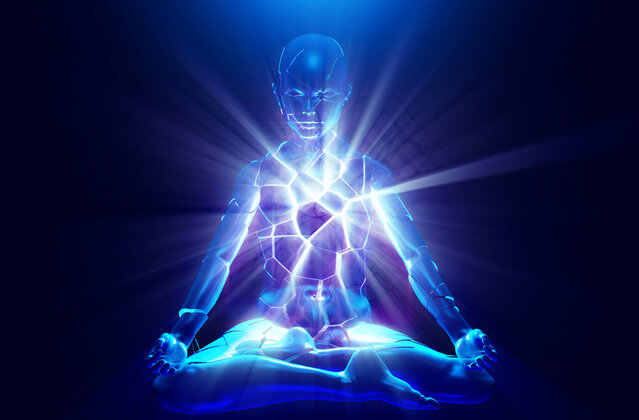 There are many energetic layers to how trauma is stored. Psychology deals with so little of this. As a result, healing trauma has become a difficult process. This workshop will change that. By piecing together all that happens energetically to a person through trauma, healing becomes easy and natural. We will be using Runes to deal with partial soul loss, power loss, loss of confidence, restrictions to freedom and various other results of traumatic experience, as well as easily release the emotional content of the memory. You will learn to easily diagnose which runes are needed and become confident in healing trauma, for yourself and others. It includes a powerful attunement to the Runic energies. My 'Healing with Runes' handbook will be included with this course.

The problem with healing trauma is that psychology doesn't adequately deal with all of it. Many things happen during trauma – not just on a psychological level but also on an energetic and soul loss level. You have things like partial soul loss, cracks in the aura, leakage of energy, loss of power, pieces of the self being frozen and no longer growing. To each of these is a magickal solution.
We'll be working with the runes. Each rune has a special healing quality for different aspects. For example, there is a rune for resurrecting that which has died which is very useful for waking the dead parts of yourself, and also soul losses and unfreezing the emotional blocks. Even some of the emotional complexities can be made much easier by using the runes. Just by putting things back into the perspective where you are the creator, you can observe the emotion without being too caught in it. For example, the ninth rune, Is, is often seen as a way of just pacifying the emotions rather than seeing it as a permanent healer, but in that position, you'll be able to observe the emotions and heal them more fully because you're not so much caught up in the illusion of it anymore.
We'll be working with these runes to heal many aspects of trauma which will make the healing very easy and quick. It saves years of counselling which often doesn't complete anyway. In this workshop, you'll be guided through the different types of trauma that can be healed. I'll give you attunements to the runes and initiations to use these runic powers so they'll be very easy to use.
Choosing to be a Winner - Saturday, 5 February 2022 11.30am UK to 1.30pm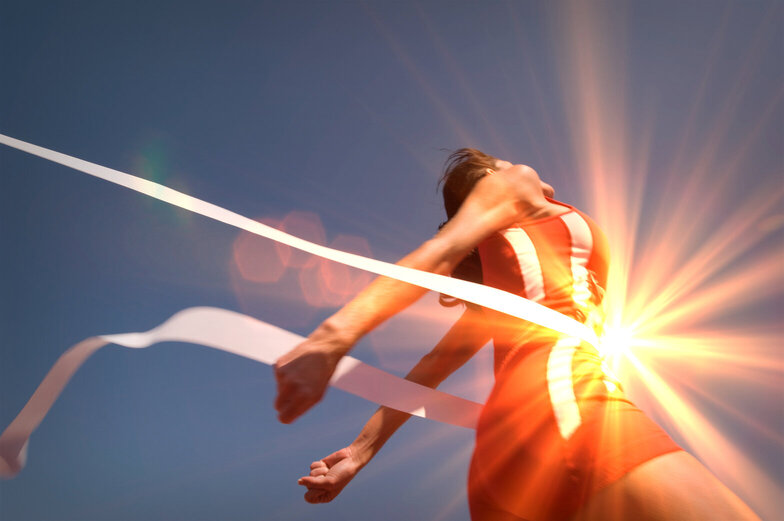 There are profound choices we make early in life, which determine whether we will be winners or losers. Many seemingly harmless choices can produce unexpected consequences. In this workshop, we will look at these choices and provide techniques to change them. An attunement will be included to shift your resonance to that of a winner, and a meditation for finding and changing choices.
This workshop is also available for separate purchase - for $55 here.
Power: coming to terms with it - Saturday, 5 March 2022 - 11.30am UK to 1.30pm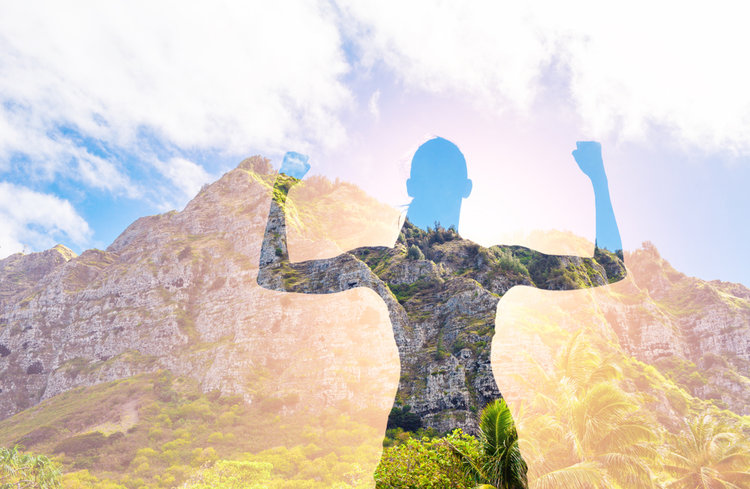 We are all God, and can therefore access all the power of creation, yet we have many blocks to claiming our full power. In this workshop we will look at power loss, fear of using power, guilt of past misuse, unworthiness, image, past-life persecution and then go through a powerful meditation to make the choice to be powerful at a deep level. As usual, there will be hot seats available where you can be guided through your personal blocks to power.




Working with Dreams - Saturday, 2 April 2022 - 2pm UK time to 4pm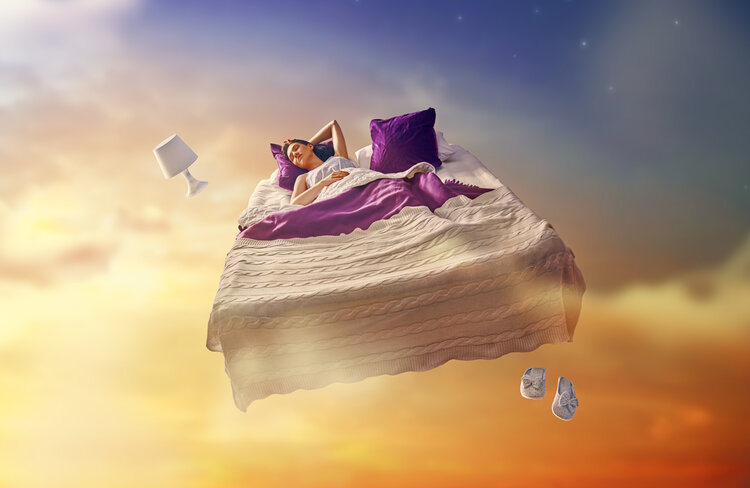 You have all come across dream programming techniques. In this workshop you will learn some magickal techniques that will take your dream control to a whole new level. You will learn to create lucid dreams, and program dreams for healing, learning, initiation or just fun.
Many people have read about dream techniques before but here we're going to work with pure magickal techniques. We'll be working with special beings from the inner worlds - Dream Weavers, Dream Stealers, Lord of the Abyss, the Mysterious Stranger - which will give you great mastery of the dream world. Dreams are not only to have fun, but to learn skills such as astral projection, explore the depth of your own unconscious, are a great form of therapy, introduce healing, receive messages from guides and to expand yourself. It's a very productive area of exploration.
The magick techniques we're going to use will give you mastery of creating lucid dreams and programming dreams with specific ends. You can even have pure wish-fulfilling dreams - do all the things that you don't do in the physical world that can be fulfilled elsewhere. You can use your imagination for this to find fulfilment, learn new skills, practice things you can't practice in this world and improve yourself in many ways. You're also going to learn how to get guidance to interpret these dreams - to understand what's being told to you and how to remember them.
So for all those who wish to explore this dream world, which is a fabulous way of expanding your magick, this is the workshop for you.
Orbs for Healing and Magick - Saturday, 7 May 11.30am UK time to 1.30pm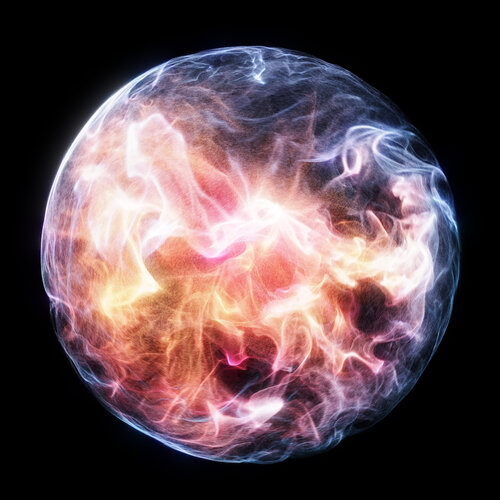 This workshop will teach you how to produce Tulpas and other magickal orbs, that can repeat and multiply any healing or magick you give them, so they can be sent out in an instant. Use them to instantly send out spells, attunements and various forms of healing. It includes an empowerment of the Orb of life.
What are orbs? Orbs are a way of storing information and repeating it to make life much easier so you can make all your metaphysical work much easier and more powerful. Anything you do that can be repeated can be put into an orb. A simple example: if I want to send someone some healing, if I put an hour's healing into an orb and this orb multiplies itself, I can send out an hour's healing in an instant by sending out the orb and replica orbs doing exactly the same thing.
It's based on the Tibetan concept of a tulpa. It's kind of an elemental being you create for a purpose, but I've done most of the work for you. You see an orb can be passed on that's already programmed for anything. What you're going to be studying in this workshop is the creation of these orbs and I 'll be giving you an empowerment like a blueprint orb which you can use for anything. You can program it for any metaphysical empowerment you have. You can pass empowerments with it; you can put dream programmes into it; you can put spells into it. Any magickal working you want to repeat, you put into an orb and next time you want to use it's ready in an instant. It's like you get an hour's work with no extra effort. It can be repeated in a second.
So, you see this work is a very powerful one to make your life much easier. It takes a lot of the hard work out of your metaphysics. Empowerments can be sent in an instant and healing orbs can be used during healings. And obviously there are some things you do very individually for each person but there can be background orbs which run for an hour to actually do the basics like balance meridians, exorcise negative spiritus, build up their energy, reinforce them and various things like that.
Anything you can think of, it it's put into an orb, it's repeatable. So this workshop is going to give you a great tool to make your metaphysical work easy, powerful, more effective so you get results fast with less donkey work. I'm also going to give some special orbs for different purposes e.g. orbs you can use for healing, for dream healing and various other forms you'll learn about. So if you want to speed up your manifestation and your metaphysical growth, this is the workshop to do.
Your Higher Self - Saturday, 4 June 11.30am UK time to 1.30pm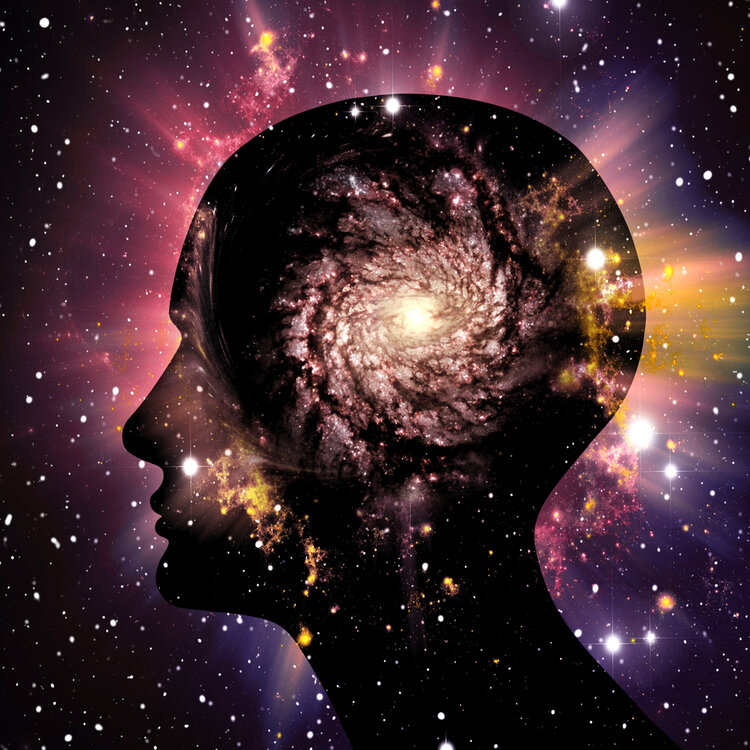 In this workshop we will be looking at your relationship to your Higher Self and how to enhance it so you have a life-long source of guidance and powerful help in your journey of awakening and manifesting your dreams. The presence of your Higher Self will enhance every aspect of life. It includes meditations, and a powerful attunement to connect you fully.

See also my recent article.
What exactly is the Higher Self? To understand that we need to understand about the whole descent from Oneness into where we are now. In the beginning there is pure awareness – undefinable, A-dimensional. It has a thought to create the universe, then it has to enter the universe to experience it. And to do that it has to get itself throughout time and space to experience all of it. So when we come to this separated space, we've forgotten all that. Our Higher Self is that part of us that's still one with everything. Some people might say, "Well that's God isn't it?" Well, no, God is ineffable, it's beyond definition. It's A-dimensional and indefinable. We're not here to become one with God right now. Our purpose is to become one with our Higher Self. That's that part of ourselves that is aware of the whole, and understands all our incarnations, all our parallel lives, our total potential. And it's most in tune with our destiny – where we're going. It knows why we're here and understands fully how we create our own reality.
So, what does it mean to build a relationship to our Higher Self? Well, first of all, that state of oneness brings in a vast love. Now we have to consider this very carefully - a lot of people think that love is very much an unimportant new age idea. But actually, when we understand creation – that it's resonant – it's about energy, the more love we have in our life, means it changes our whole range of possible futures. When there's greater love, we have the best of everything. We can say that all the successes in our lives are areas where we've let the love in. And all the failures are areas where we're not let ourselves be loved. Letting in the love of your Higher Self means the best possible futures, abundance, joy, success in everything – fulfilling our destiny, but also – most important – understanding how we create our own reality – or rather, co-create our reality.
So building a relationship with our Higher Self does three important things. First of all, it speeds up your spiritual growth. Secondly, we have a life filled with love. Thirdly, we master the art of manifesting our dreams. Now the Higher Self can dream big – it doesn't have limited thinking. A lot of people are trying to work out which of their dreams are most important to manifest and often go for the smaller dreams. But understand this – the ego has limited dreams, the Higher Self dreams big because it knows it can manifest them. The relationship to your Higher Self builds confidence. It shows you that you can dream big and manifest those dreams. And this is where we see what our purpose in life is.
I'm going to be teaching a webinar on building a relationship to your Higher Self. I'm going to be teaching you exactly how to build that connection – what it's like – how to feed it – how to strengthen it. And how to co-create with your Higher Self to manifest your dreams much faster. This will help you in many ways – all the things I've spoken about. When you do this workshop, you'll feel that connection, so you'll feel the love, you'll increase your rate of spiritual growth, you develop your higher faculties faster. But most of all, most important to be working on now – is that manifestation. In co-creating with your Higher Self, you'll gain it's confidence. You'll be able to manifest those bigger dreams and get fast and efficient in manifesting all your dreams. So, for those of you who are already on the Magickal Membership, this workshop is coming up – just make sure you'll be there because it's going to be very beneficial. And those of you who are not, it's always a good time to sign up.
Your Instructor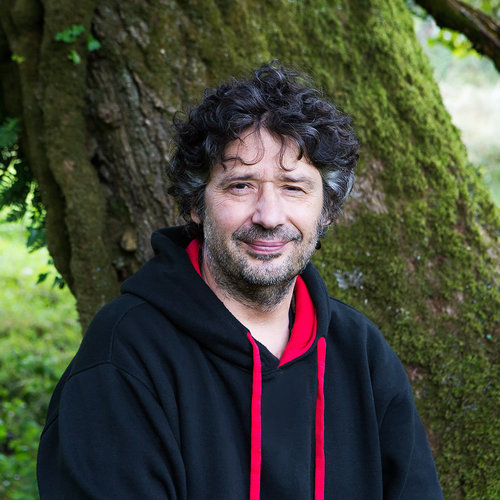 I am Peter Aziz, a healer, magician, and hereditary shaman. I have spent my whole life training in shamanism, healing, yoga, magick, and metaphysics, and learning from the faery kingdom.
I have dedicated myself to bringing the ancient wisdom to the public, to help all spiritual seekers to further themselves, and to healing the impossible. I run workshops on healing, magick and shamanism, where I initiate my students into these powerful traditions.
In my healing practice, I combine many of these techniques, specializing in the most difficult cases that have not been able to find relief anywhere else.
My mission is to make the greatest magickal secrets from all over the World available to all seekers, and to expand the possibilities of what can be healed. The shamanic traditions which I draw from include Kahuna, Pueblo Indian, Vedic, Dragon & Faery Magick, Vodou, Javanese, Atlantean, Egyptian Magick and more.

Read full bio
Course Curriculum
Access Current Month Live Workshop
Available in days
days after you enroll
Student Feedback from Previous Live Webinars

"I have listened to the public and private Q&A calls with Peter Aziz for over a year and I am truly amazed the level of wisdom he manages to pack into these calls. There is very valuable information you will not find anywhere else. I always feel very calm and centered after these calls and full of hope and possibility." Lynn Marie, USA

"As soon as I start listening to Peter during the Q&A calls I feel fixities that have built up in my mind begin to dissolve: Space is brought in, Possibility, I feel more centred, plus inspired; his insights are amazing and he is so generous in sharing his knowledge of working with the subtle." Veronica R, 69, Retired, England
Frequently Asked Questions
When will these workshops take place and how long will they last?
The workshops will generally take place on the first Saturday of the month at 11.30am UK time (after the Public Question & Answer sessions from 10-11am). Calls will generally be approximately 2 hours in length. The first workshop will be on Saturday, 6 November. Every 3 months, the workshop will start at 2 or 3pm UTC (UK time) rather than 11.30am which will enable students in the US and Canada to participate live.
Will the workshops be recorded?
Yes workshops will be recorded and available within 48 hrs in the Magickal Membership portal where they can be downloaded.
Can I buy individual workshops?
Generally, these workshops are exclusively for students in the Magickal Membership Workshops membership, although a single upcoming live workshop will generally be offered for sale at $55.
Can I buy previous workshops?
Current Magickal Membership students can purchase the recordings of previous workshops held prior to their joining the membership at the reduced rate of $27 each.
How can I ask questions?
You can ask questions in the chat live on the call or at times on camera if you wish and are uninvited to do so - perhaps as part of being coached. You can also submit questions in the comments under each video recording in the membership portal or privately by email to Peter or in the MeWe group.
What happens if I cancel my subscription?
If you decide to cancel your description, you are requested to email
[email protected]
at least 7 days before your subscription renewal date with Magickal Membership Workshops Cancellation as the subject line. Your subscription will be cancelled and you will retain access to any workshops occurring during your membership. If you wish to re-start your membership again, it will be at the current membership price which may be higher than your original subscription.
How do these workshops differ from the monthly Questions & Answers Calls?
The monthly Q&A calls are generally 1 hour in length which includes about 10-15 minutes of teaching followed by Q&A on that and any other topic. The Magickal Membership workshops are 2 hours in length and include at least 90 minutes of in-depth teaching on a specific life-enhancing topic, and generally an attunement, opportunities for coaching through a process, Q&A, a downloadable handout of supporting material and access to the private MeWe group.
What's the difference between these workshops and your other online courses?
The Magickal Membership workshops are short and sweet 'magickal vignettes' which give you practical and specific tools for essential aspects of life that can be absorbed in a 2 hour time frame for an affordable monthly subscription. My online courses require a greater investment and time commitment (at least 2 days) and lead to major empowerment generally in a particular area or form of magick.
The next workshop will be on Saturday, 4 June, 2022: "The Higher Self: Building Your Relationship".

Enroll now and be one of the first to benefit from these regular high level, practical and affordable teachings.