Overview
This Abundance Course utilizes shamanic and magickal processes all geared towards releasing poverty consciousness and creating abundance. There are shamanic processes for releasing all shame and unworthiness, for releasing symbiotic guilt and indebtedness to the past, and for forgiving and releasing the father, who is usually our first view of how to bring in the money. This allows us to go way beyond any previous limitations in our abundance.
There are magickal empowerments for opening the channels to abundance, and attunement to Lakshmi, goddess of wealth, and Ganesha for removing all obstacles. It will then be easy to maintain the flow of wealth through simple mudras and mantras.


Who is this course for?
In order to answer this question, we need to understand the different levels of abundance.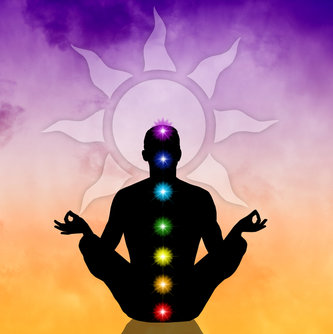 The energy of abundance comes down through the crown chakra to different levels. It's important to focus on which level you wish to create abundance:
Spiritual – connection to Higher Self
Mental – Wisdom and understanding
Emotional – Love and joy
Physical – money and other material things
So if you feel your life is lacking in one or more of these areas, this course is for you!
This Abundance Course is suitable for the newcomer to shamanism, as well as those who have experience.


Benefits of following this course
Understand the different levels of abundance
Heal the 'poverty mindset'
Become aware of and heal your blocks to abundance
Release the financial limitations unconsciously set by your father
Learn the 4 dynamics of earning value (so you know if you're moving in the right direction!)
Understand how the male and female energies balance in each chakra to maximise their power and allow the flow of abundance
Recognise and release the 2 types of shame which undermine your ability to attract abundance in all areas of life
Find and forgive your personal dark secret which you have held as unforgivable
Learn the 7 steps to self-forgiveness
Learn how to spot the dynamics of victimhood or martyrdom - is this you?
Identify the 8 basic weapons of control by which people have taken your power - and take it back!
Identify the laws you have around money
Understand the process of manifestation - and the reason why what you've probably been doing in the past has failed
Understand the gift of Gratitude
Work with the Abundance Symbol in the guided meditation: Journey to Abundance
Learn the Tenaga Dalam protection prayers which will remove any dark forces that can interfere with your wealth
Receive the Laskshmi empowerment to draw in abundance
Receive the Ganesha empowerment to remove all obstacles and build a strong aura
Email access to me with any questions about the course and your practice of the meditations


How to use this course
This online course was created from a recording of a recent live weekend workshop. It consists mainly of audio files with additional explanatory text and supporting pdf files.
The audio files include various meditations and also empowerments which you receive by listening to the audio. Occasionally (where indicated in the text) empowerments are given via an orb which is sent out to you with the course. It is stored in an energy ball which will activate when you do the meditation. At the appropriate places in the course, you can stop and meditate and call in the empowerment, just by making an affirmation that you are doing so. Then just sit and meditate as the empowerment works on you. Some of the empowerments have mantras or prayers to recite, which can be done after the meditation.
The course is in 2 main sections and it is important to do the classes in the order given. The first section covers the Blocks to Abundance and the second section is Manifesting Abundance (once the blacks are cleared).


A closer look at some elements in the first section of the course
Healing Poverty
Before we can safely build abundance, the creation of poverty needs to be undone. Many people think that poverty is just the lack of abundance, but this is not true. Poverty is an artificial construct. Nature does not know lack. Before poverty was created, there was not the driving need for wealth. Poverty is a conditioning, based on fear, shame and low expectation. We need to heal this before we create abundance.
Releasing the father
Our father is usually our first view of how to make money. His level of abundance limits the abundance we allow ourselves, through indebtedness and symbiotic guilt. We resist earning much more than our parents as we are afraid we would make a mockery of their efforts. We need to accept their limitations, forgive them, then cut ties and allow them to be separate from us. We do this in a series of guided meditations.
Animus & Anima in the Chakras; Relationship Dynamics
Having released the father, the animus can come into balance, opening a vortex of power through all the chakras. The power of each chakra depends on the balance of masculine and feminine energies. We explore how these two energies manifest differently in each chakra.
Shame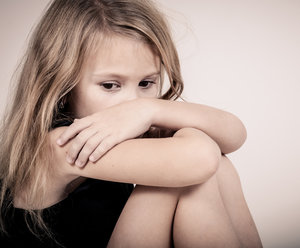 There are two types of shame we need to release: The shame others dump on us, and the shame of our unforgiven mistakes. We use a guided meditation to release the shame dumped on us and release any remnants with a powerful mantra.
To release the shame of our unforgiven mistakes is a lengthier process involving finding a dark secret which we hold as unforgivable. What makes it unforgivable is a broken alliance with some part of ourselves, which may be inner child, soul, spirit or higher self. We heal this through the Journey to Forgiveness meditation.
The Dark Law
Deeper than beliefs, we form laws, which we hold as unbreakable. Beliefs form in the subconscious, and we learn to break them. Laws form in the unconscious, and we punish ourselves when we break them. We often form such laws in early childhood to make sense of the chaos, and to numb the pain.We do a powerful guided journey to find and break the dark law. When this is done, many restrictive patterns will vanish from your life.
Manifesting Abundance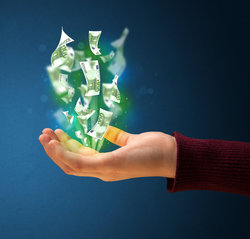 With these blocks cleared, you are ready to start the second part of the course - Manifesting Abundance. We begin this with an empowerment which creates a flow to magnetize you into a money magnet.