Ritual and High Magick
Transcend all techniques to shape your reality by choice alone
If you are already practicing magick, but are still experiencing a lot of pain and struggle in your life, taking it to the next level by learning the art of High Magick will bring you to a life of love and joy where you magick becomes effortless and miraculous.
High magick is beyond technique or ritual. Ritual is simply a way of activating the will. High magick takes place in the liminal, is aligned to the true will, is sourced by love, and its only technique is choice. This course is a series of initiations that will guide you to this place of High Magick. Before embarking on these initiations, you must begin the search for your true will and your ultimate need, ultimate drive and ultimate desire.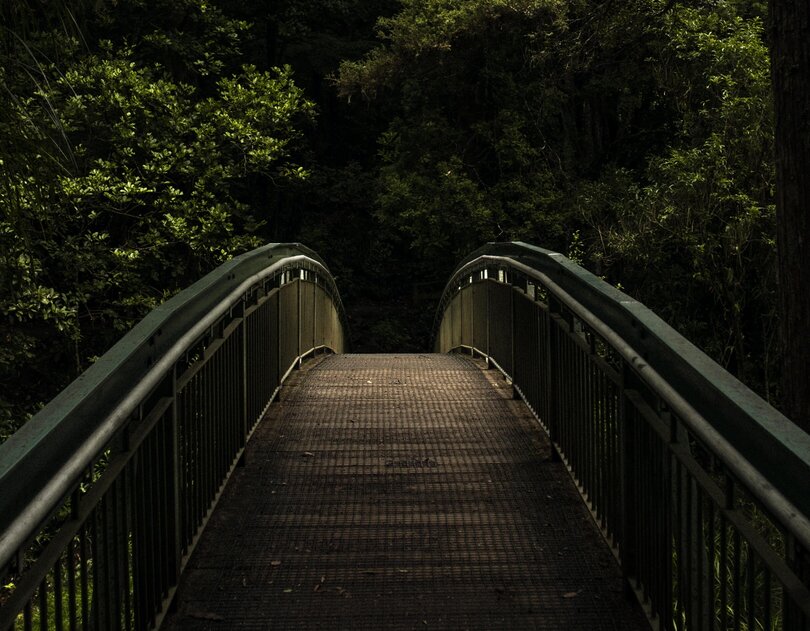 Magick takes us across the Bridge of Belief. Once you have crossed, you can create more than you can believe in by using the power of resonance which allows change to happen fast and permanently. You create miracles and moments of transcendence when things happen outside the norm. These moments of transcendence are how the soul speaks to you.
When we began our journey, it was a path of separating and forgetting. We separated from the Goddess in order to find out who we were. It was a path of pain and struggle. Having found ourselves, we are ready to return to love the Goddess out of choice, to be a conscious co-creator with Her. It is now a path of re-uniting and remembering, which is a path of growing through love and joy. If you find you are still in a life of pain and struggling then you haven't quite turned the corner, which is what we are working on in this course.
This is a journey of Coming Home – a journey of love and joy; understanding and embracing your shadow, no more struggles, only embracing of challenges. It is a path of encountering rather than confronting. One of embracing and becoming whole. Everything flows easily as the love gets greater and greater and takes us through the liminal.
Liminal means threshold; it is a space not in time and space and not outside time and space, but the threshold between them. It is a place of infinite raw power, in which there is a balance and integrity with no hierarchy. From the liminal, we move into the imaginal realm, a world of unharnessed creativity where imagination imagines itself. It is in the imaginal realm that your high magician hides from the ravishes of a chauvinistic world, and has left you a tricky path to find him/her.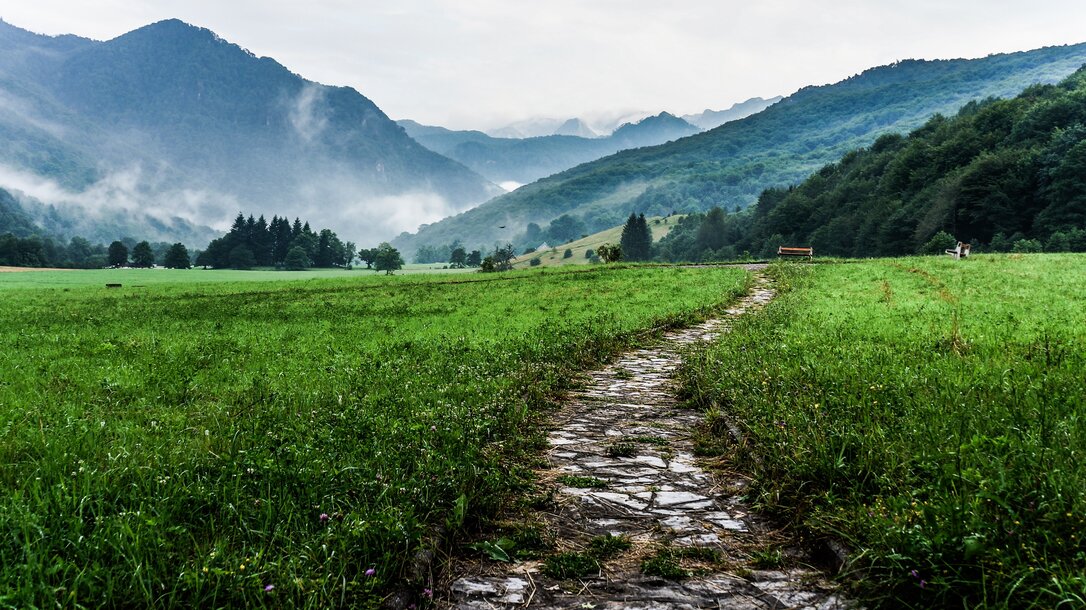 High Magick is beyond technique. Its only technique is choice, but you have to be in a space of that choice to be powerful so you can make a choice to happen. That's what High Magick is about. Obviously, one has to enter a space where that is possible. All ritual is a way of activating the will – to get into a space where you can understand where the real power comes from. High Magick is sourced in love, its only technique is choice, it exists in the liminal space and it has to be aligned with the true will. If you can get in to that space, then our choices are powerful and they happen 100%, no doubt about it. What I'm talking about is how we get to that point. The courses take you step by step through initiations to get you to that point where High Magick is possible. You initiate through these stages to activate the will, find your true will, understand the liminal and access the source of love and also understand what choice is about.
So, to understand about this we talk first about the liminal. The liminal is in between – it's not inside time and space, it's not outside. It's like being on the threshold of a doorway – you're not inside or outside – you're in between. Yet this liminal space is vaster than any other realm there is. It is between everything. This is where there is the pure power. However, to understand this, we need to understand doorways. Between each world is liminal space. And so the more realms we can encompass, the more we have access to the liminal - we're almost creating a framework of power points in these different realms which access the liminal and are important for High Magick.
The first realm we meet on the Magick: The Faerie and Dragon Path is the Dragon realm for this is where we find our power. In the Dragon Magick course, you activate your power and find what potential you really have; and find out which allies you can work with who can give you the most power. Dragon Magick also introduces you to the Self-Reflection process and Future Causality so you can get rid of the negative intentions inside yourself and so find your true will.
In the Faerie Magick course, we meet the Faerie realm where we learn about the power of resonance which determines how much of the love of the Goddess we can feel and receive. This changes our whole range of possible futures and is how we make profound change.
The Darkness course where we meet the realm of the Dark Elves is where we meet the parts of ourselves we don't want to look at. Looking at our ego and shadow is an important part of all magick – finding out what blocks us – going right into the darkness, the underworld to find all our suppressions so that we can clear them. We discover that the underworld is also an ally and great source of power.
Having done these preparatory initiations, By the time we get to High Magick we are ready to create anything just by choice. We choose something and it happens.
This course teaches you magick which means you create your reality. Magick is not just a purely metaphysical or spiritual study, it changes your reality by enabling you to be a creator. You can change problems you don't want in your life, making them vanish and also creating things you do want – creating more success, love, everything you want. It's about mastery of yourself, mastery of your own life, being a master creator.
Course Overview
This is a series of initiations, guided carefully and backed up by spiritual helpers, that will take you through and beyond all limitations, to enter the imaginal realm; a realm of wild, unharnessed creativity where magickal power is unlimited. The journey takes you into the ethers, and into the underworld – deeper into shadow, to the deepest shame – to find what is unforgivable and finally forgive it. This leads to restoring the ultimates of drive, desire and need, which propel your magickal growth to new heights. There are initiations to open up these magickal realms. Once in the imaginal realm, you will find the magicians lair, which has long been shut away by the ravages of chauvinism in his world. From here, you can work incredible magick.
The Ritual and High Magick Course was previously available on my website as a Home-study course and has been upgraded with an improved course manual and some newly-recorded meditations in addition to the audio recordings made from my live weekend workshop.
Discount for Previous High Magick Students
If you have taken the course as a live workshop or as a home-study course direct from my azizshamanism.com website, you can purchase this upgraded online version at a significant discount by emailing me at [email protected] Please mention the date and location of the live workshop or send the PayPal receipt for the purchase of the home-study version.
Who is this Course for?
This course is for you if you:
Are already practicing magick but experience lots of pain and struggle in your life
Know that there is still something deep down which is blocking your life and magick
Want to take your magick to the next level
Want to simplify your magick
Want to co-create your reality with absolute surety
Dragon Magick. Faerie Magick and Darkness Course are prerequisites for this course.


How to Use this Course
This online course consists of a detailed manual together with guided meditation and empowerment audios. Together, these comprise the core teachings of the course. For additional context and some participant questions, we have also included the audio recordings of a previous live workshop. Whilst the audio quality on these live recordings is variable, many people find them a useful addition to the main course teachings.
You are able to receive the initiations and empowerments by listening to the audio recordings. Occasionally (where indicated in the text) empowerments are given via an orb which is sent out to you with the course. It is stored in an energy ball which will activate when you do the meditation. At the appropriate places in the course, you can stop and meditate and call in the empowerment, just by making an affirmation that you are doing so. Then just sit and meditate as the empowerment works on you.
Live sessions - there are 2 live webinar sessions on Zoom with Peter to support and coach you and answer your questions. The dates of these sessions will be announced later and will most likely be at 2pm UK time on a Saturday or Sunday. These will be recorded if you can't attend live. The sessions will be:
Initiation of Encounters - hot seat coaching and Q&A
Questions & Answers on Ritual and High Magick


Benefits of Following this Course
Be able to work your magick through choice alone
Access the space where you can co-create your life with 100% certainty
Know where your real power lies
Activate your will and find your true will
Learn to forgive at the deepest level
Understand choice at a profound level
Gain clarity on your path
Produce powerful and profound changes, quickly and easily
Master yourself, your life and become a master creator
Live a life of love and joy
Your Instructor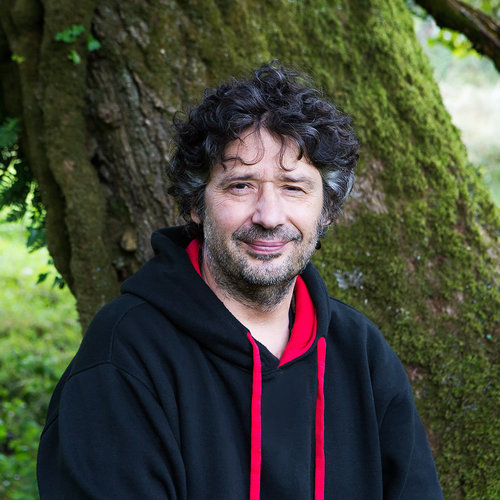 I am Peter Aziz, a healer, magician, and hereditary shaman. I have spent my whole life training in shamanism, healing, yoga, magick, and metaphysics, and learning from the faery kingdom.
I have dedicated myself to bringing the ancient wisdom to the public, to help all spiritual seekers to further themselves, and to healing the impossible. I run workshops on healing, magick and shamanism, where I initiate my students into these powerful traditions.
In my healing practice, I combine many of these techniques, specializing in the most difficult cases that have not been able to find relief anywhere else.
My mission is to make the greatest magickal secrets from all over the World available to all seekers, and to expand the possibilities of what can be healed. The shamanic traditions which I draw from include Kahuna, Pueblo Indian, Vedic, Dragon & Faery Magick, Vodou, Javanese, Atlantean, Egyptian Magick and more.

Read full bio
Course Curriculum
Live Webinar Access and Recordings
Available in days
days after you enroll
Preparation
Available in days
days after you enroll
Summary of what you get
Comprehensive course manual
Audio recordings of lectures and guided meditations
Magickal initiations
Live webinar to support and coach you going through the course exercises
Live Q&A webinar
Email access to Peter
Access to private community forum
Frequently Asked Questions
When does the course start and finish?
This is a self-paced online course - you decide when you start and when you finish.
How long do I have access to the course?
After enrolling, you have unlimited access to this course for as long as you like - across any and all devices you own.
Do I need to have any previous experience with magick or shamanism to benefit from this course?
Yes - you need to have first completed my Dragon Magick, Faerie Magick and Darkness courses before starting the Ritual and High Magick course.
What if I have questions about the course content?
You can post comments and queries in the relevant modules and I will answer them or alternatively ask them in our Community MeWe forum. If you have a private question, you can use the Contact Form or email me. You can also ask questions on the monthly Private Q&A Zoom Calls. We will also be having a live Zoom session to support and coach you going through the Initiation of Encounters where you can also ask questions as well as in the course Zoom Q&A session.
What if I have previously taken the Ritual and High Magick Course in a different format?
If you have taken the course as a live workshop or as a home-study course direct from my azizshamanism.com website, you can purchase this upgraded online version at a significant discount by emailing me at
[email protected]
Please mention the date and location of the live workshop or send the PayPal receipt for the purchase of the home-study version.
How long does the course take to complete?
The original course was a 2 day workshop, so in theory you could complete the course in a couple of days. However, you may wish to take longer - perhaps 1-2 weeks or even 1-2 months so that you can go at your own pace, practise the exercises, repeat the meditations and make use of the live sessions.
See my recent Live Q&A Call where I talk more about High Magick.
Enroll now to take your magick to the next level.
IMPORTANT! Please check the box on the Checkout page as shown below so that you receive notification of any Q&A calls or other live webinars or updates to your course: